West Mercia Youth Justice Service (WMYJS) works with young people aged 10 – 17 years old who have got into trouble with the police or are at risk of getting into trouble with the police.
WMYJS has Youth Offending Teams (YOTs) for based in the four local authority areas we cover and we have offices bases in each area: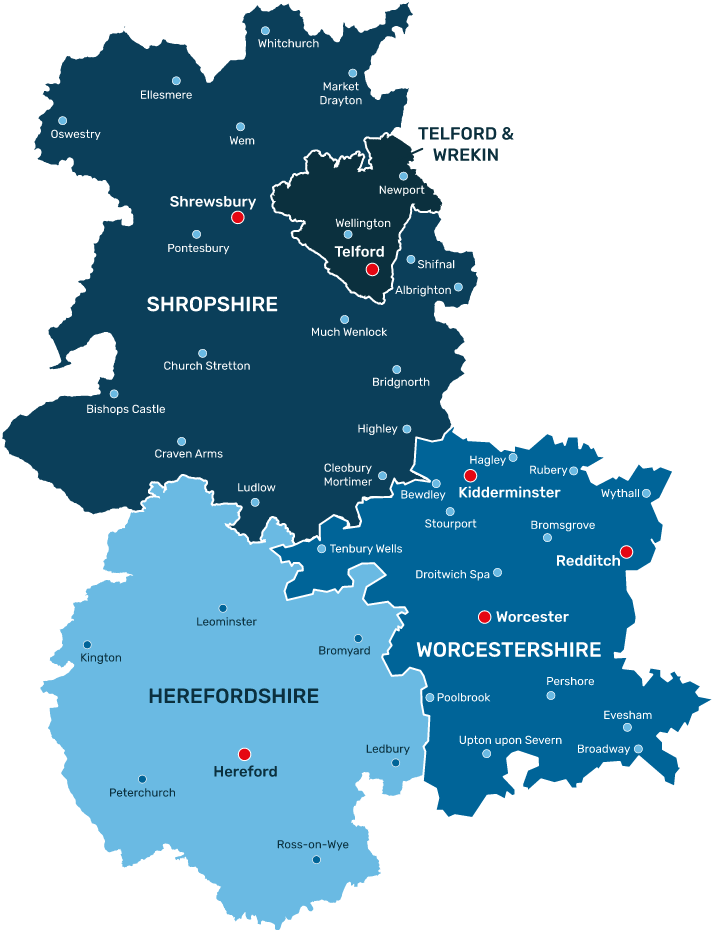 YOTs are multi-agency partnerships that deliver youth justice services locally. The Crime and Disorder Act requires that local partners cooperate to establish YOTs to coordinate the provision of local youth justice services.
The statutory youth justice partners are:
The local authority for the area
Police
Probation service
Health
They also work with:
Housing and children's services
Schools and education authorities
Charities and the local community
The youth offending team gets involved if a young person:
Gets into trouble with the police or is arrested
Is charged with a crime and has to go to court
Is convicted of a crime and given a sentence
They look into the background of a young person and try to help them stay away from crime. When they first come into contact with a young person they will carry out an assessment to find out what happened and how they can support them.
The assessment involves speaking to the child or young person and we will also need to talk with their parent or carer. Often we need to see them both together and separately. We will also talk to a range of other people who know the young person or their parent or carer, for example school, social services or other relatives. It is really important that everyone involved is able to have their say, because without that, there will be pieces of the jigsaw missing.
The aim of the assessment is to identify strengths, needs and problems, so that an intervention plan can be made to support a young person stay out of trouble in the future.
West Mercia Youth Justice Plan 2021-22
Under the Crime and Disorder Act 1998 (the Act) youth offending partnerships have a statutory duty to produce an annual youth justice plan which is submitted to the Youth Justice Board for England and Wales in accordance with the directions of the Secretary of State. The purpose of the plan is to outline how statutory youth justice services, as defined in the Act, are structured, funded and delivered in the area. All statutory youth justice services within West Mercia are delivered directly or commissioned by West Mercia Youth Justice Service.
This plan outlines the vision and priorities for West Mercia Youth Justice Service and outlines key actions to be undertaken during 2021/22.
If you want more information contact us on the numbers above.